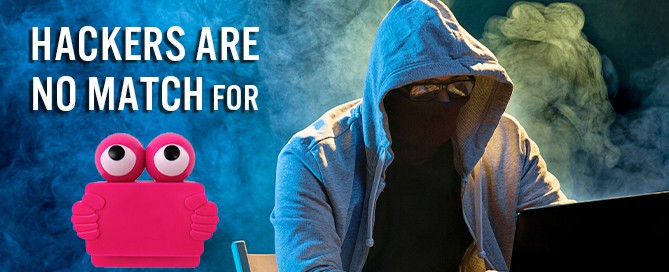 Trade Show | Webcam Clipster
Trade Show | Webcam Clipster With Eyes | Technology Security
Trade Show Ideas
Going to a Trade Show? Need ideas on what to give away? Here at Wenning Branding, we offer TONS of products and ideas to help make sure your brand stands apart from the others. This blog is here to help you figure out how to market yourself by using you logo on different products. This month's theme: Technology Security
We all know that technology sells but do you know what other trend is on the rise?
Technology Security!
Technology Security
When thinking about how to market yourself, take into consideration what people use. What is something you consumers utilize every day? Laptops or mobile devices should be some of the first things to pop into your mind! Therefore, try to think about how to incorporate topical issues in to your marketing, like technology security!
Your consumers are probably going to use there laptops 24/7. However, a big fear now is how secure their devises are, especially their webcams, from hackers. Why not take this opportunity to market your company while giving them something they could really use? Marketing your company on practical items will keep your name on their mind, and this will make sure consumers see your logo everywhere they go. Technology accessories are a great way to create brand awareness for you business.
THIS WEEK'S RECOMMENDATION
This week, we are recommending The Webcam Clipster to give out at your next trade show!
The Product
While webcams are great for video-chatting with loved ones or for creating video content, in this age of technology they are often open to cyber attacks. Hackers nowadays can make their way in to almost anything so consumers need to protect themselves. The big fear is these cyber criminals compromising your equipment and spying on you. Now your customers will have piece of mind with the Webcam Clipster!
This low-cost (and super adorable) plastic clip easily attaches to laptops, tablets, phones or anything that has a camera. Its sleek design covers the webcam completely without obstructing too much of the screen. The Webcam Clipster is also fully customizable! Choose from a rainbow of colors and imprint your brand name or logo to the body to ensure that your customers will think of you every time they open their laptop.
Take a look at our website!
Follow us!
Instagram- @wenningbranding
Facebook- Wenning Method
Check out our other companies!
Wenning Entertainment- https://www.wenningent.com
Wenning Method- https://www.wenningmethod.com/wm-home1
https://wenningbranding.com/wp-content/uploads/2020/03/Webcammy_COVER.jpg
272
669
wbsiteauthor
https://wenningbranding.com/wp-content/uploads/2021/08/WB_HEADER-LOGO_340x156.png
wbsiteauthor
2020-03-02 00:00:00
2020-03-18 22:50:18
Trade Show | Webcam Clipster