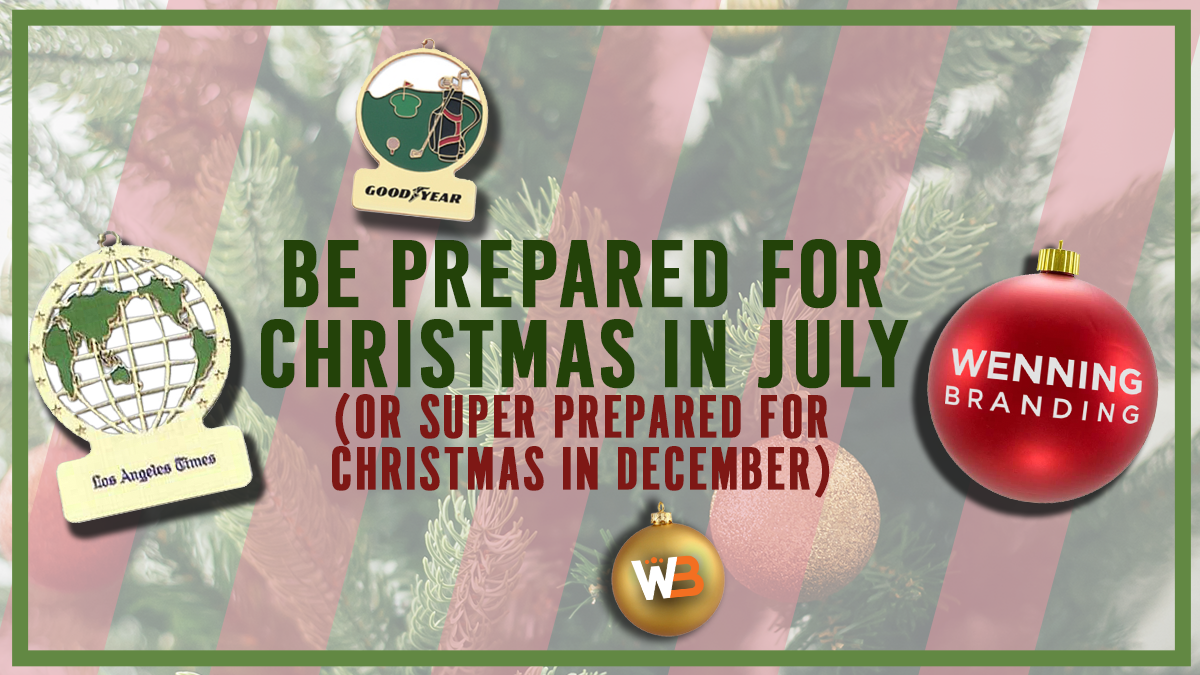 Celebrate Christmas In July
Christmas In July!
Because of the Covid-19 pandemic, a lot of treasured traditions had to be canceled or postponed. From weddings to graduations, your employees and clients have not had the chance to celebrate anything for nearly a year. So, with not a lot of holidays coming up to choose from, how do you boost your employee morale? By creating a celebration of course! That's why this week at Wenning Branding, we are celebrating Christmas in July!
Custom Designed Metal Christmas Ornaments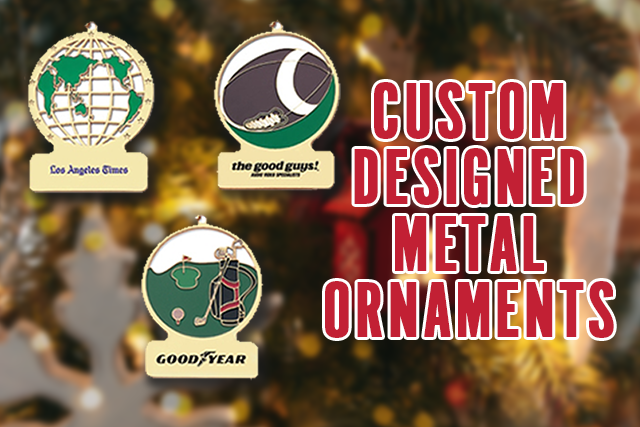 Set yourself apart from all of the other company picnics with a fun theme! Christmas in July is a versatile classic. Now that many people are vaccinated, you can have as much fun with the theme as you want with a Secret Santa and free giveaways to your employees. A great give away option are these sleek Custom Designed Metal Ornaments! Completely customizable, these ornaments emboss your logo and company name in metal to give it a modern and clean finish.
Brandable 3 Piece Christmas Ornament Bundle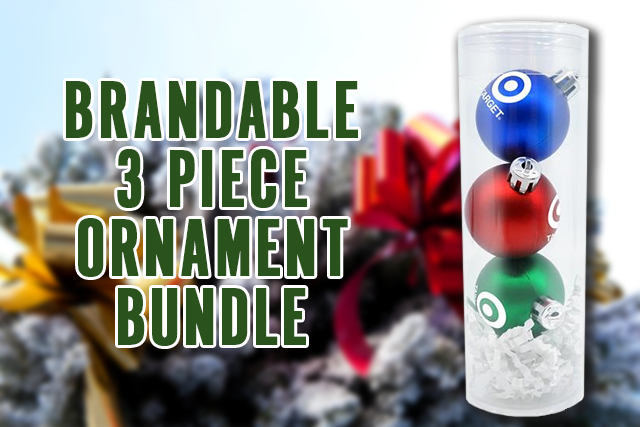 If you are more into the classic Christmas experience, this Branded Three Piece Ornament Bundle is perfect for you! These classic baubles can be customized by color, logo and company name. With a shiny finish they are perfect to dress up any Christmas tree. Your employees and even your clients are sure to love them!
If you would rather keep Christmas in December, by all means have a company picnic or baseball game to reinvigorate your employees. But do not wait until mid-December to get your holiday decorations. Add a personal touch to your party favors with these branded ornaments by pre-ordering them for the holidays. Beat the rush winter rush or beat the heat with these branded Christmas ornaments!
Take a look at our website!
Follow us!
Instagram- @wenningbranding
Facebook- @wenningbranding
Check out our other companies!
Wenning Entertainment- https://www.wenningent.co
https://wenningbranding.com/wp-content/uploads/2021/07/Blog-thumbnail.png
675
1200
wbsiteauthor
https://wenningbranding.com/wp-content/uploads/2023/06/WB_HEADER-LOGO_340x156.png
wbsiteauthor
2021-07-19 08:41:52
2021-07-26 07:20:02
Celebrate Christmas In July