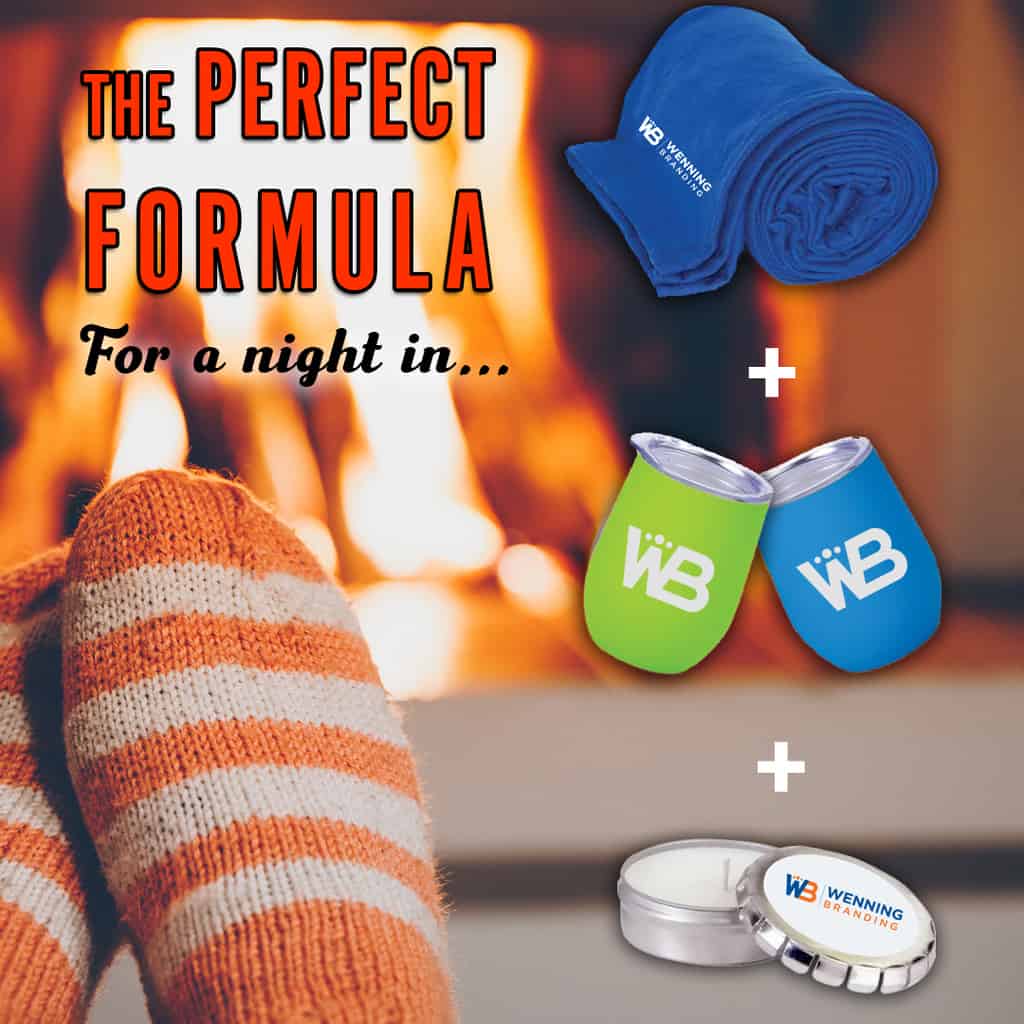 Blanket Tumbler Set
The winter cold has finally hit so it's time to start preparing! Cozy up these next couple months with the new Blanket Tumbler Set when you're relaxing at home!
On a cold winter day, there is nothing better than curling up in a nice cozy blanket. Whether is just relaxing on the couch taking a quick power nap, you need a good quality blanket. The Blanket Tumbler Set comes with one blanket that is big enough for two people to fit under. It also comes with two insulated tumblers for any beverage you desire.
The super-soft microfleece blanket is 50' X 60", which is perfect for anyone. Made with lighter weight style, offers versatility and comfort whenever you need to warm back up. The all-over fleece texture is also ideal for an extra layer for a bed or occasionally on the sofa. Even though the blanket is light, it is strong. 100% no pill, premium polyester for softness, insulation and durability. It is even easy to wash; the blanket can be thrown in the washing machine with the rest of your laundry. Stay warm this winter with the Blanket Tumbler Set.
The Blanket Tumbler set also comes with two high quality tumblers. Made of lead-free stainless steel, they are rust and scratch resistant. You also don't have to worry about them leaving that leftover bad metallic taste in your mouth. The wine tumbler is light weight and is easy to carry around. Durability is one of the main focuses with these tumblers so that they never break and are easily reusable. They are also powder coated exterior to protect them against dents and scratches as well. Get cozy with your blanket and pour yourself a nice beverage with this new set.
Don't forget to get your custom brand logo on the two new items. These will make perfect gifts for your co-workers for Christmas! What are you waiting for? Get your sets today!
https://wenningbranding.com/wp-content/uploads/2020/03/Comfort_Box_01.jpg
1024
1024
wbsiteauthor
https://wenningbranding.com/wp-content/uploads/2023/06/WB_HEADER-LOGO_340x156.png
wbsiteauthor
2019-11-18 00:00:00
2020-03-21 19:18:07
Blanket Tumbler Set