Sanitizer to The Rescue
Our Hand Sanitizers and Surface Cleaner can help save the day.
Monday, July 13, 2020
Hand Sanitizers have always been there to protect you when soap and water were not available. Now more than ever is it time to purchase some to keep yourself, your team, and your family safe amongst the current pandemic and for the future.
The World Health Organization's (WHO) guidelines for hand hygiene in healthcare suggest two alcohol-based formulations for hand sanitization to reduce the infectivity and spread of pathogens and we have just that. WHO's recommendations are based on fast-acting, broad-spectrum microbicidal activity, along with accessibility and safety.
Using our Surface Cleaning formulations allows for fast drying, safer, and more efficient way to kill any microorganisms on the users hands or a surface area to give the user a sense of cleanliness.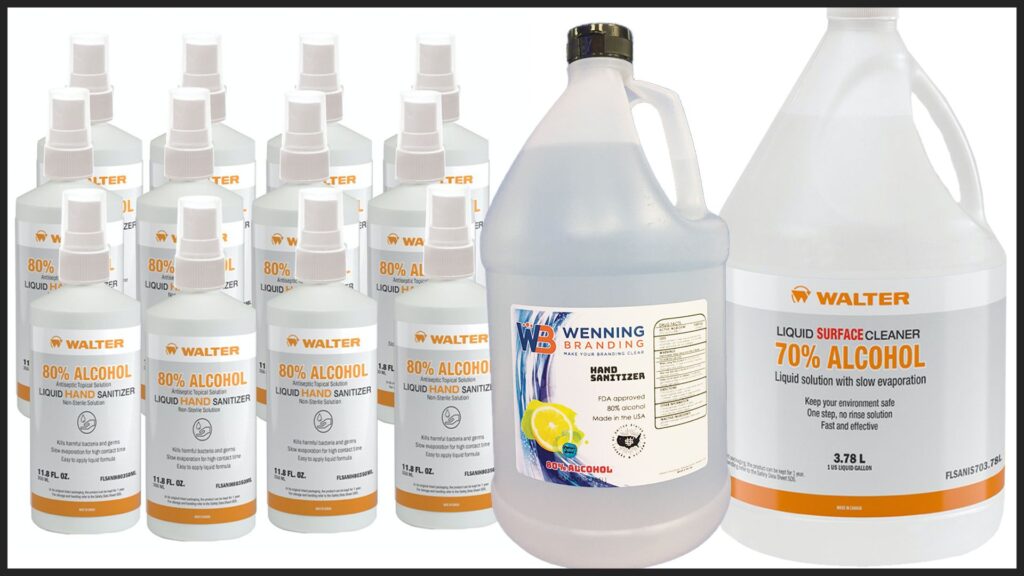 Product Description
Our hand sanitizers and surface cleaners contain 80% of ethanol alcohol. This is suffice enough to inactivate and attack against viruses of severe acute respiratory syndrome, like coronavirus. Fast drying but slow evaporating for high contact time. It is easy to apply with our liquid gel formula that you can spray or pour. It's safe for skin with moisturizers and Vitamin E is added and it is FDA Approved.
It is very important to keep employees, friends, and family safe; hand rubbing formulations are a great disinfectant tool to keep the users hands clean from any bacteria on the skin. It is easier and more accessible than using sinks while out in public, and requires less time to utilize than washing hands.
Common Uses of Hand Sanitizer/Surface Cleaner
Protecting yourself and employees
Sanitizing after coughing and sneezing to block spread of germs
Clean hands without water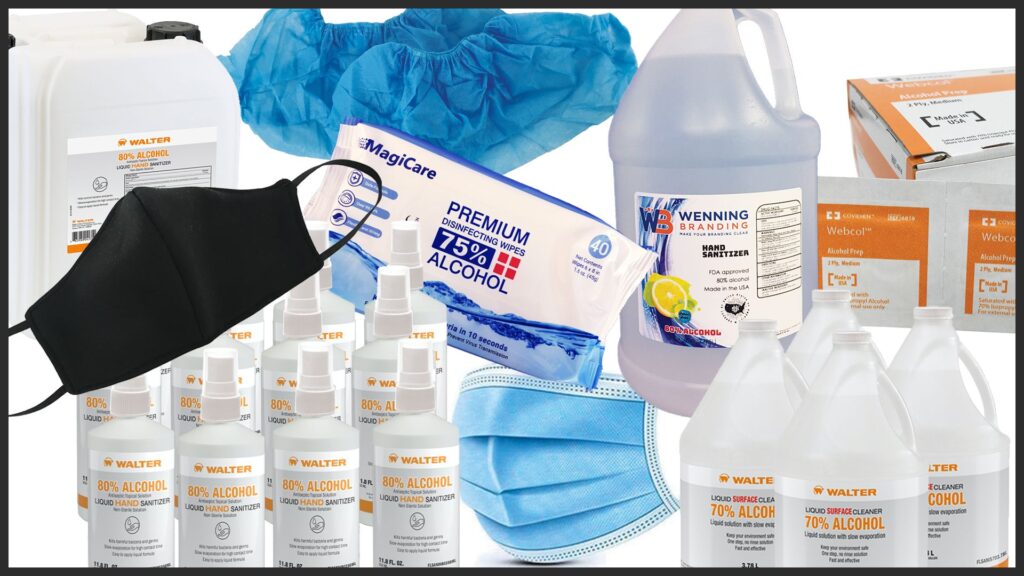 Our Family of PPE Products
We have many different kinds of PPE products available to go along with hand sanitizer and surface cleaner. We contain any mask one may desire in order to fit you, family or employees necessary needs including; packs of 50 disposable masks, 2Ply masks without filters, 3Ply reusable mask, face shields and N95 masks. We also offer disposable latex gloves, disposable shoe coverings, pack of disinfecting alcohol wipes and pack of alcohol prep pads.
Click Here to Purchase: https://wenningbranding.com/ppe-products/
Follow us on Facebook: https://www.facebook.com/wenningbranding/
Find us on Instagram: https://www.instagram.com/wenningbranding/
Check Out Our Other Companies!
Wenning Entertainment- https://www.wenningent.com
Wenning Method- https://www.wenningmethod.com/wm-home1