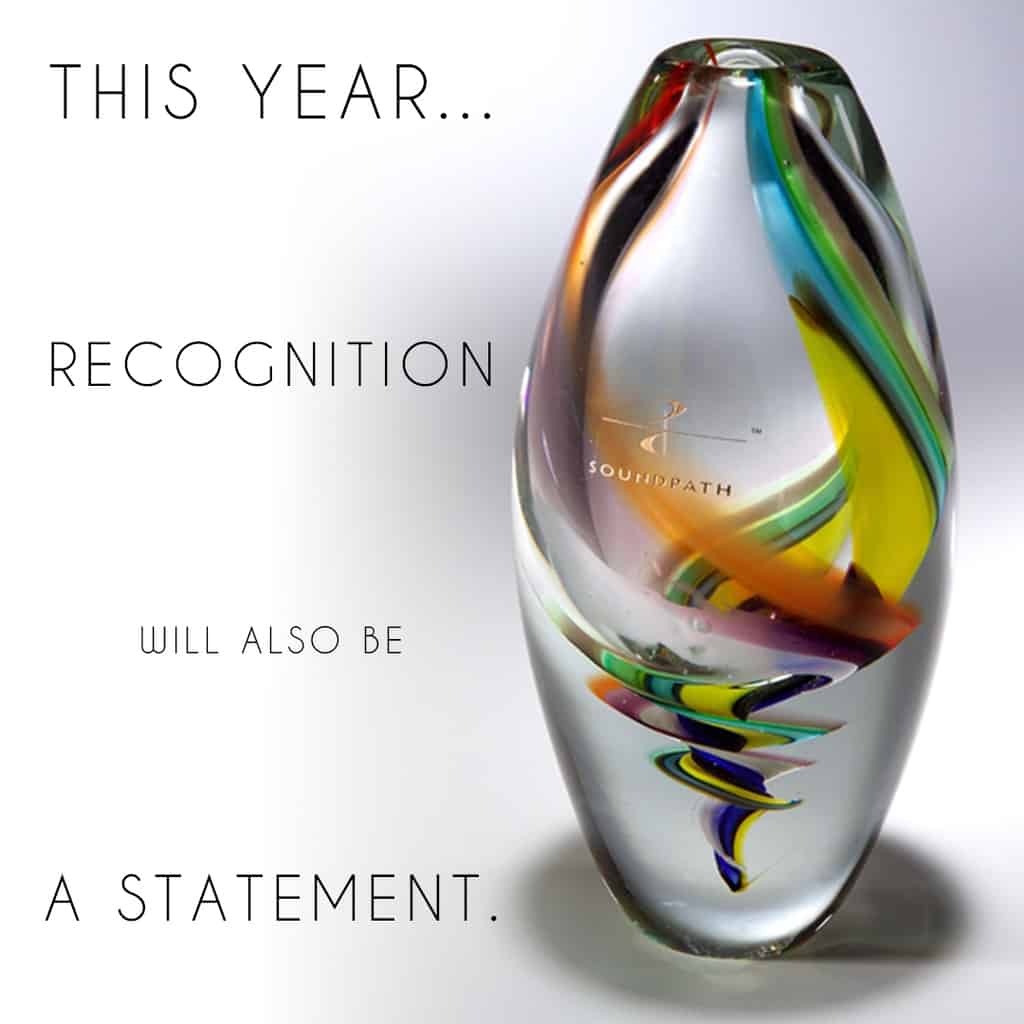 Sophisticant Art Glass Award
Sophisticated Plaque and Trophy
With the year coming to an end shortly, it is important to award your employees for their efforts. The Sophisticant Art Glass Award can be the perfect way to show it!
Employee recognition plaques give endless opportunities for rewards, appreciation, and a simple thank you. They play an important role to give employees proper recognition because of their hard work and dedication. Show employees how much you respect and admire their work ethic. Don't miss out on this eye-pleasing piece, so look at the Shaking Hands Award and the Vanguard Plaque! Whether you're recognizing the employee of the month or awarding someone upon their retirement.
The Sophisticant Art Glass Award will be sure to leave any recipient feeling appreciated. Say Thank You by presenting this beautifully hand developed piece. Its tall, sleek oval shape contributes to its elegance, while the gorgeous rainbow swirls completes the overall look. The art glass award can be used for any type of achievement to be given to your employees. This is truly an amazing piece of art that will make the other employees work harder to get on for themselves.
Give your employees an award that is memorable so that all your employees aspire to get one day. Stay away from the classic awards and go with a more unique look that will catch everyone's attention. Get them custom branded with your brand logo and the names of the lucky winners. Check out the other new Employee Appreciation Plaques and Trophies in the link.
https://wenningbranding.com/wp-content/uploads/2020/03/WB_Trophy.jpg
1024
1024
wbsiteauthor
https://wenningbranding.com/wp-content/uploads/2023/06/WB_HEADER-LOGO_340x156.png
wbsiteauthor
2019-11-04 00:00:00
2020-03-21 19:18:15
Sophisticant Art Glass Award