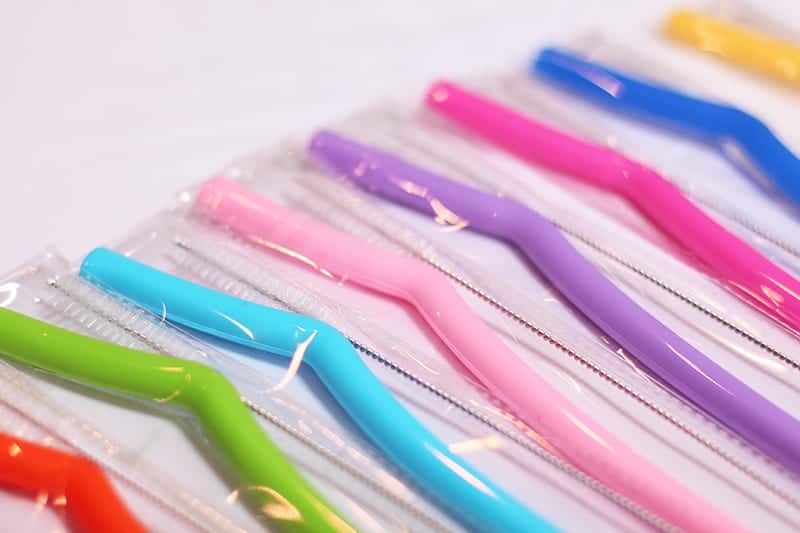 Silicone & Stainless Steel Straws
New year, new straw! How many times have you gone to grab a drink with friends somewhere that uses paper straws and had yours disintegrate into your drink before you're even halfway done? The idea to save the turtles was a great one, but now what about the trees? The paper straws may be saving the turtles, but they are now killing the trees. This is no longer a problem with these new stainless steel and silicone straws. These provide a better, even more eco-friendly, and profitable way to join the #noplasticstraws movement.
These straws come in all shapes, sizes, and colors allowing them to fit all of your tumblers, yetis, and kid's cups. Not only are these straws tons of fun for kids to play with, they are very safe due to the silicone construction. They are soft to bite down on while still being completely durable. Because of their big dimension, these straws are especially suited for thicker drinks like smoothies, milkshakes, yogurt, but are still great for drinks as simple as water. These are less temperature sensitive for people with easily irritated teeth. The stainless-steel straws are safer than glass or plastic straws that can break or crack. The modern sleek design adds fun to any kitchen or party. They won't rust, corrode, or bend, lasting for years at a time.
The silicone and stainless-steel straws can be reused again and again for a year and even longer if they are taken care of thanks to the very handy cleaning brush that comes individually packaged with each straw. They can also be used to promote your business as the straws can be customizable with your businesses name or logo. This new straw wave is something you will want to hop on for and more importantly to help save our environment.
https://wenningbranding.com/wp-content/uploads/2019/10/Curved_Straw_Closeup.jpg
533
800
wbsiteauthor
https://wenningbranding.com/wp-content/uploads/2023/06/WB_HEADER-LOGO_340x156.png
wbsiteauthor
2019-01-28 00:00:00
2020-03-21 19:27:51
Silicone & Stainless Steel Straws