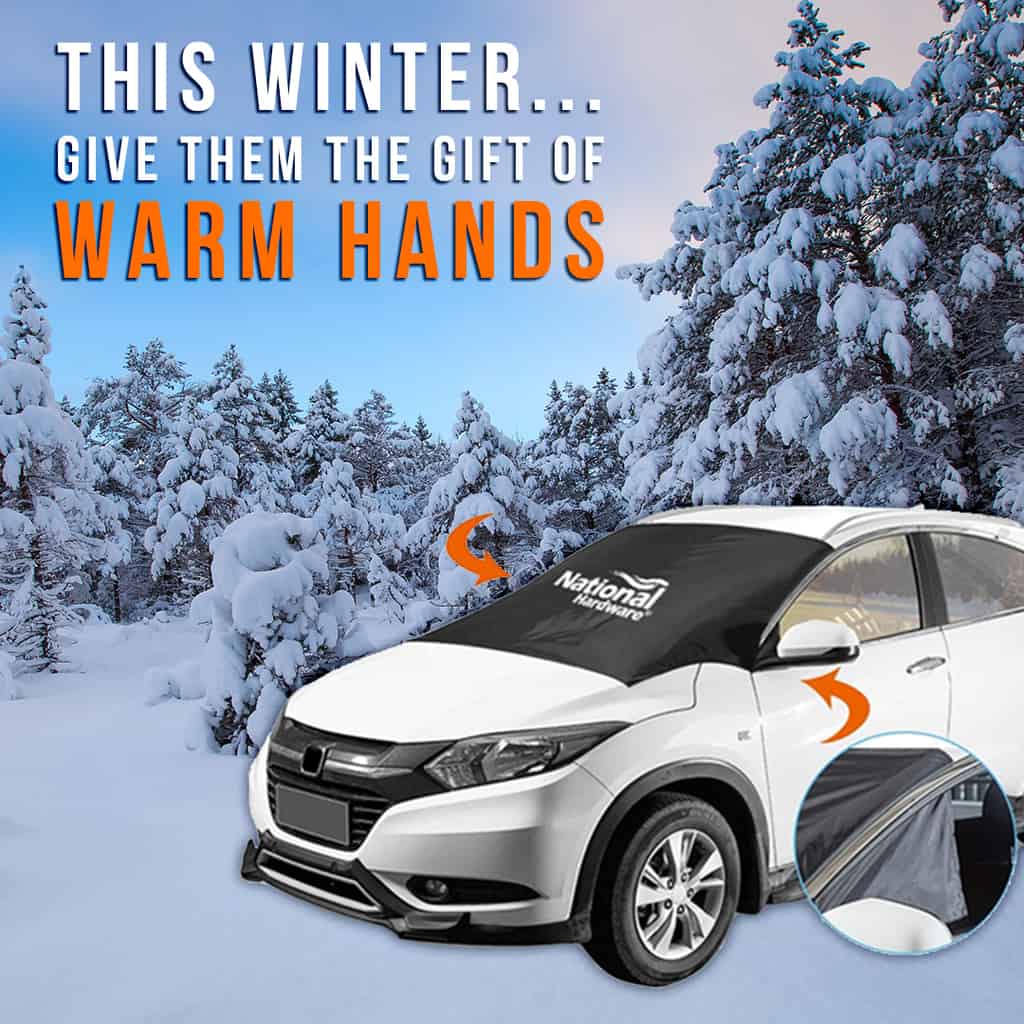 Windshield Cover for Ice and Snow
Stop wasting so much time getting the snow off of your car make life easier with the Car Windshield Cover for Ice and Snow!
Don't waste money on cheap covers that will eventually let you down. Buy a better-quality protector like this one that is made with premium materials. The easy to fit protector can fit on car you may drive it if is SUV, truck, van or sedan. You deserve the best for protecting your car, so don't settle for anything less.
The custom-made windproof webbing straps easily attach to the sidemirrors and wheel structure. By having this so secure, you don't have to worry it blowing away from your car. The elastic straps were also added so that they won't stretch or break no matter what the weather conditions are like. Another reason that this protector is better than the cheaper ones is that it won't scratch your car. With the smooth texture of the protector, never worry about it damaging your car.
Why buy this? Winter is here and it will start to snow every day. Don't spend any more time in the cold trying to clear off your windshield when you could just pull this off within seconds. No more defrosting and the best waterproof exterior protection you can find.
Once the snow has piled up over the protector, simply unattached the straps from the car. After that, grab the corner of it and pull it off of the windshield. Think of how much time this will save you in the mornings after it snowed all last night. No need for the snow scrapper anymore when you got this handy protector. We got you covered!
Don't forget to put your custom brand logo on the protector to show off your brand. Great gift to give to your employees or as a gift to your family members. Everyone needs one of these in their lives to fight back against the cold snowy winter.
https://wenningbranding.com/wp-content/uploads/2020/03/MM_Windsheild-Protector_02.jpg
1024
1024
wbsiteauthor
https://wenningbranding.com/wp-content/uploads/2023/06/WB_HEADER-LOGO_340x156.png
wbsiteauthor
2019-12-09 00:00:00
2020-03-21 19:17:35
Windshield Cover